Human Capital Management Insourcing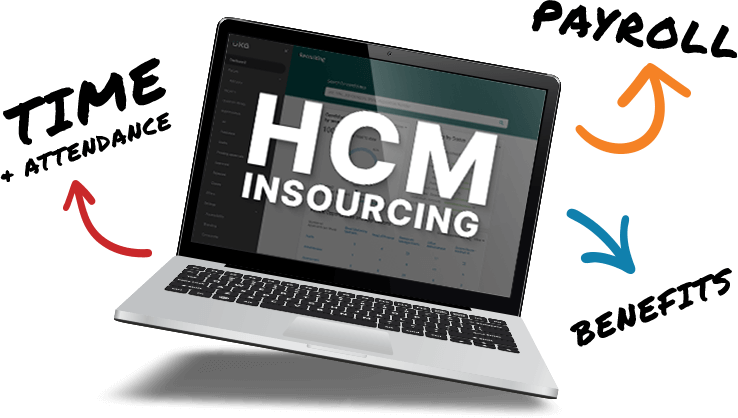 What is HCM INsourcing?
Some business owners want to focus on strategic efforts that will save them money when it comes to HR, opting to look to other experts for their HR requirements. HCM outsourcing distributes several administrative tasks such as payroll, benefits, and attendance to outside entities. Whatever company is hired will manage the responsibilities for these tasks, creating more time for their business to focus on profitability. Connect & Simplify works closely with businesses for unique solutions depending on their specific needs. We are your INsourced HR pros.
Have a question? Contact us instead.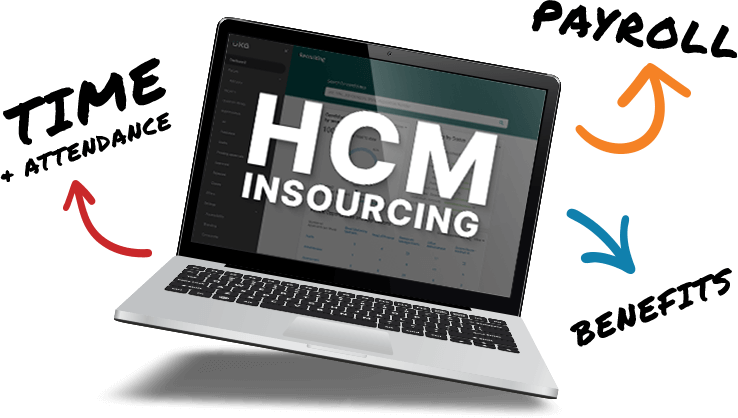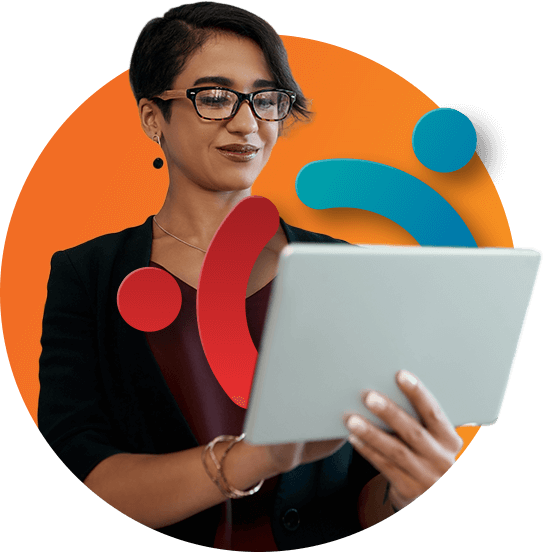 INSOURCE with Connect & Simplify
Connect & Simplify's HCM experts help make managing your employees easier with a unified platform that controls everything from recruiting to timekeeping to payroll. We make it simple to keep your workforce performing to your standards while saving you money with single login access. You don't have to worry about keeping track of multiple entities when one will do the trick. Since we're a local Wisconsin provider, we'll work right alongside you to retain, recruit, manage, and grow your small business' workforce. HCM outsourcing can get complicated, so INSOURCE a team of professionals at Connect & Simplify for expert support and tailored strategy.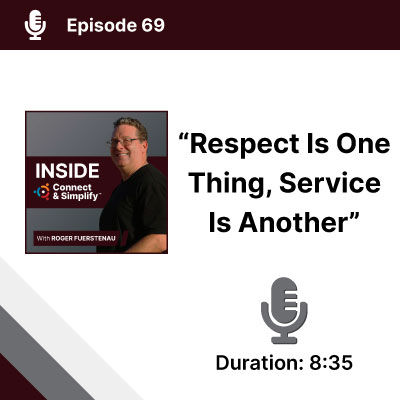 Respect Is One Thing, Service Is Another
Transcript:
Human Capital Management Outsourcing
This podcast was recorded at Connect & Simplify™ HQ in Wisconsin. We help hundreds of businesses (nationwide) with their Human Capital Management Outsourcing needs. For many businesses in the 50-250 employee range, Connect & Simplify™ is a profitable or more effective alternative to full-time employees dedicating all or some of their time to managing the chaotic and complex problems of Human Capital Management.
Why your company should outsource human capital management.
Respect is one thing. Service is another. Let's be clear every client deserves the same amount of respect. Not every client deserves the same amount of service when outsourcing human capital management. Roger here, a human capital management consultant for The Benefits Companies. So what is the right amount of service?
We attended continuing education classes yesterday. Every two years in Wisconsin, I'm required to take 24 credits worth of classes to keep my life, health, property, and casualty licenses current. One of the classes yesterday was an ethics class. One of the participants stated he thought you either have ethics or you don't and did not see the need for taking an ethics class every two years. He said there's nothing new to learn. Our instructor changed his mind by the end of the class.
Determining the amount of service in HCM outsourcing
One thing that stood out for me was this discussion question. Does each client deserve the same amount of respect? And the second part, does each client deserve the same amount of service? Although they're not technically right versus wrong types of questions, they did get me thinking. Our presenter took the stance that every client does deserve the same amount of respect. Unless they choose to lie or deceive us, then we have to treat them differently.
Outsourcing human capital management isn't one size fits all.
Every client does not deserve the same amount of outsourcing service. And lying or deceiving is not the issue. Here are his examples. Let's assume we're talking about insuring home and auto. We go into a client-agent relationship with the understanding that the client will be truthful with all of their information. And we will present an insurance solution based on those truths. If the client knowingly lies or withholds information, we no longer have to treat them with the same respect and can with a clean conscience. Perhaps asking the client to take their business elsewhere.
He went further by describing one issue we hear all the time, which is Mom and Dad add a kid and a car to the policy. This kid's car is a brand new car. And if you go to the kid's Facebook page, you see him posing with the car and the license plate that reads "Kevin's ride" that the parents tell you Kev will be driving the 20-year-old minivan. The agent knows the client is lying, and that the client is trying to save money on insurance. Respect is lost. And if I am that agent, I'm not putting my career on the line for that.
Why the amount of HCM outsourced service is client dependent.
Then the instructor talked about it this way. He has a client, who is one of his biggest, that writes an annual premium check for six figures to pay his insurance. When that client calls and says he has a check ready to pay his bill. Our instructors are in the car as soon as that call ends, driving to pick up the check and coffee and doughnuts along the way. He has another client who only has a renter's policy with an annual premium of $100. If that client called and said he had a check ready, the instructor would give him options of how to deliver that check. Drop it in the mail, stop by, or give us Bank info or credit card info. He is not jumping in his car and grabbing coffee and doughnuts for that client. I say that is reasonable, especially from a business and bottom-line perspective. And it goes to the idea of setting expectations when you first meet the client and are getting to know each other.
As an agent, I would always ask what the prospect is looking for, service and communication. And really what I'm expecting from them. We both have to agree that it will work or it won't work. And we'll both end up frustrated. I liked this class and the ideas I just shared on how we work with our clients. In our discovery process, we ask a ton of questions.
Identify what HCM functions you should outsource.
It's about trying to determine if the client's HCM outsourcing request is something we can solve with our products, service, and technology. But it's also a two-way street. We are looking to see if we are a fit for them and if they are a fit for us. It's not just about the outsourced solution. No, it's also about the service after we implement the solution.
Outsourcing HCM is client-specific.
For example, some property and casualty clients of mine need to call once a year. Some need regular check-ins. Some prefer email versus a call or face-to-face. Some have one policy others have multiple policies. There is no cookie-cutter way to handle all of them. The same goes for our human capital management, payroll, benefits, human resources, time labor management, and retirement planning clients. Each client has their complexities that require our attention, some asked for a face to face meetings, while others can do a zoom call or just a phone call.
When they receive information from us, each has its timing and delivery method. And the reverse is true. We expect them to provide us with the information we need on time. We do not have a cookie-cutter service model that every client gets from us. And I'm not hurting anyone's feelings when I say some need more attention or handling than others. We all have that one client that not only uses us as a vendor but also as a therapist. So what's the point?
Why preassigned human capital management outsourcing packages don't work.
We have heard and seen that some vendors in our industries not only package their HCM products but also package their services. Their model provides a certain level of service. And that's it. We took over an outsourced benefits plan for a client who had been moved into a service model that did not get them what they needed. Due to the small employee count, they were dropped into a model that did not work for them.
In our discovery meeting with them, we described our service model and found it would be a fit for what they wanted bonuses. We were going to save them money on the renewal so they received twice better service and lower cost. Prepackaged human capital management plans aren't always a fit for each customer.
HCM outsourcing tailored to your business.
At The Benefit Companies, we describe how our outsourcing service model works, while listening to what the prospect wants. And if we agree, we move forward. It must be a win for both of us. And our retention rate proves that the model works. Do we ever run into a situation that won't work? Yeah. And talking that through upfront saves both of us time and money. We don't bring on every single prospect as a new client. Sometimes the match is not right on their side, sometimes on our side. And we are okay with that.
The point for today is respect for everyone. And service is not the same for everyone. And if you want to learn more about if we can help your company with the solution and service you need for your administrative tasks, let's have a chat. When I say we do all the things, that includes the respect and service that goes with the solutions.
We appreciate you learning about The Benefits Companies. Find our podcasts and everything you want to know about our trademark human capital management platform Connect and Simplify™.