Payroll Services for Small Businesses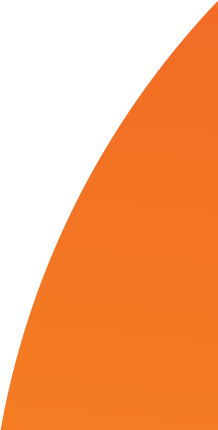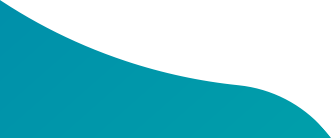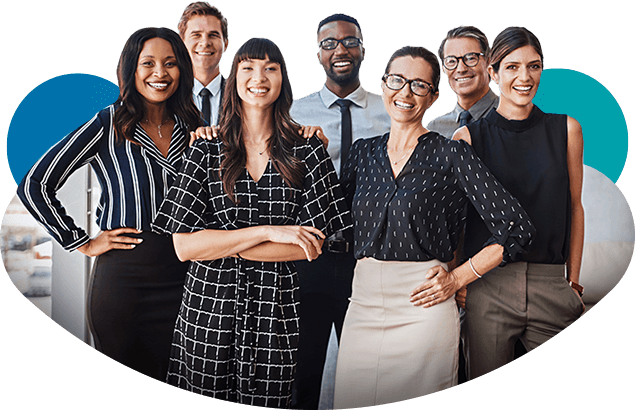 INSOURCE a Wisconsin team of professionals to provide unique support for your growing business!
Outsourcing payroll support to a third-party service has long been the only alternative to doing it all yourself. The problem with this is trying to make general support work for your unique business. Rest assured, there's a more effective - and less annoying - solution to get the exact support you need for your unique business.
At The Benefit Companies, we believe in optimizing payroll services to fit your unique needs.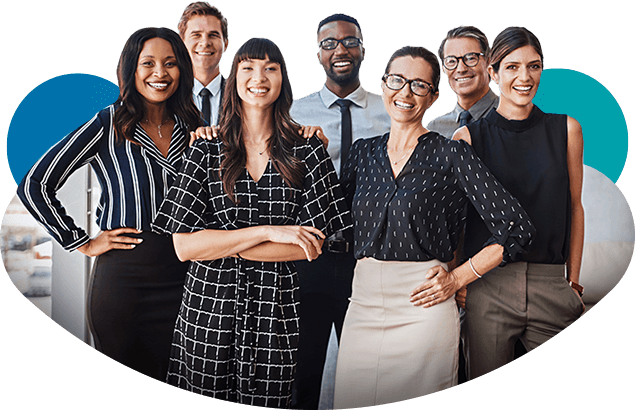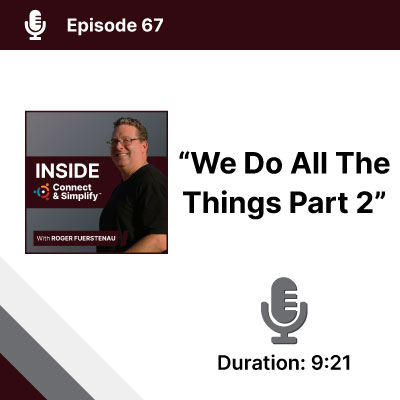 We Do All The Things - Part 2
Transcript:
Payroll Service for Small Businesses
This podcast was recorded at Connect & Simplify™ HQ in Wisconsin. We help hundreds of businesses (nationwide) with their payroll service needs. For many businesses in the 50-250 employee range, Connect & Simplify is a profitable or more effective alternative to full-time employees dedicating all or some of their time to managing the chaotic and complex problems of payroll.
A single vendor with a streamlined service for your business's payroll
We do all the things. Here's an all-out attack on all of our competition and how we measure up. Of course, I'm not going to go there and name names. My father would have told me that's not the Christian thing to do. Many would have been right. However, if I were to talk about all the things, you confirm that there is no other company that can do what we do. That would be fact and not attacking the competition. So that's what I'm going to do today.
Roger here, human capital management consultant, marketing nerd, and podcast host for this episode of Inside connect and simplify sponsored by The Benefit Companies. The Benefit Companies is a group of companies that work with small business owners to process their administrative tasks. We work in the following disciplines: payroll, time labor management, human resources, employee benefits, retirement plans, ACA compliance, workers compensation, business insurance, and then on the personal side personal insurance and individual retirement planning.
The market landscape of payroll services
I was just at a conference where we were an exhibitor along with around 60 other exhibitors. As I walked around the exhibit hall and got familiar with the other companies, a common theme was for each company to list areas of expertise. As you would expect, Insurance brokers listed all the ways that can help a business or individual protect their stuff. Employee benefits brokers will style the options available to build the perfect benefits package for employees. Payroll vendors listed their payroll services. Some of these vendors also do other disciplines, and they might list many HR benefits as well. Retirement vendors detailed the ways they help companies and individuals with financial planning. Some companies specialized in recruiting for background checks, HSAs, technology, wellness, and the list goes on.
Many of these vendors were specialists. They focused on one area and how they were the expert in that area. Some of these vendors had more than one area of expertise, and it was common to see in this group of vendors a combo of payroll and benefits or payroll and HR. There was one that was HR, benefits, and payroll. Then there was a group of vendors who offered all the things in that group—us. It's a select group. So why should anyone care? What's the big deal that The Benefit Companies has a human capital management platform that integrates HR, time labor management, payroll, retirement, and benefit plans in one single sign-on platform that does not need an outside vendor to partner with?
The dilemma with having multiple payroll service vendors
Me, it's not a big deal. But if we go back to the exhibit hall, and you are a company that wants to combine those administrative functions, you're only going to find one company that can do it all. And if The Benefit Companies was not in the exhibit, all you would have had to do was find two or more vendors that could do all the administrative functions, and figure out if those vendor's technology platforms were compatible.
Compatibility in multiple payroll service vendors is rare.
Here's what we found out. Compatibility for playing nice together is rare on the technology side. The technology used by vendors in our industries is not as nimble and compatible as you would think. The patches and workarounds are band-aids at best. And let's be clear, while these two or three vendors will talk about how they can work with other vendors. Truth is, they're putting themselves first and the clients suffer.
Thinking about making a change and having to coordinate design and implementation with two vendors is not easy. Two sets of timelines, implementation teams, test periods, relationships after installation, and service teams. Now think about not two vendors, but three or four vendors. Yeah, no problems at all.
How to make payroll easier
Look, I'm not trying to talk you into or out of anything. I'm trying to get you to think of how efficient you can get if you eliminated steps, multiple sign-on, duplicate data entry, and redundant processes. If you eliminated paper processes, had a service that was integrated instead of cobbled together, and a payroll service that found your employees from recruitment to retirement. What if you had a single payroll service that had the technology, was nimble, was adjustable, configurable, and was handled by one vendor. It's a novel concept that has become reality.
A single vendor payroll service that works
Five years ago, it was just a concept. Not about looking for a human capital management service. Look, I've heard people tell me, Roger, I only need to fix X. Everything else is working great. I say, excellent. Let's talk about X in a minute. Cool that everything else is working great. Just for fun. Tell me one thing you would fix if you could, you know your wish list thing that you can fix to make things more efficient. If you can't think of one thing you would improve, you are in a great spot. So let's talk about X to find out if we might be a fit for each other.
Service with a dedicated team of payroll experts
As it turns out, the one thing that naturally comes up in our "we do all the things" conversations is how can you possibly be experts in all of your disciplines? Fair question. Here's some detail on that. The Benefit Companies is over 45 years in business, our account executives all have over 20 years of experience in their respective fields. Our design and implementation subject matter experts have the same. Our service teams have added a couple of new members recently, so their average years of experience are skewed closer to 10 years. We have the industry leader in technology in Kronos, as our tech partner Kronos continues to evolve and seeks millions into R&D to continue to improve the product. So we are subject matter experts in all of the things.
A clear payroll service advantage backed by data
Now, a minute on the other vendors in our industries. We have competitive intelligence on the big names in our industries telling us what they do well, where they struggle, their services, their R&D spend, what they offer, who they partner with, and what their clients are saying about them. Based on this information, we can say we do not know of another company that does what we do for as long as we've been doing it with a tech in the service to back it up. By the way, if you want to shorten your search for a new vendor, you could start with us. And I can share the competitive data, within reason, of course, might help you speed up your decision process.
Connect and Simplify — payroll service made easy
Now, as promised, I did not name names. I didn't point out the competition. But I did point out what we do, and the advantage of having all of these admin tasks handled by one vendor—us. Last thought for the day, we get asked what does the ideal prospect company looks like? Here it is. We do startups, work with established companies, and work locally nationwide. We work with companies with a few employees and with companies with hundreds of employees. Now we admit we're not looking for an employee count of 10,000. But we have a great referral option if you are that big. So when I say we do all the things I'm not just spouting off. Now, are you ready for a chat about the benefits of one vendor doing all your admin work? We're ready for that chat.
Inside Connect and Simplify is sponsored by The Benefit Companies and our trademarked human capital management platform Connect and Simplify. Our platform integrates payroll time, labor management, human resources, retirement plans, and employee benefits in one single sign cloud-based platform. We help you manage your workforce from hire to retirement. Learn about all of our products and services, our educational resources, and our relationship with Kronos. Kronos is our technology partner who gives us best in class state-of-the-art technology so we can give our clients the best solutions for their company.