Payroll Paycheck Company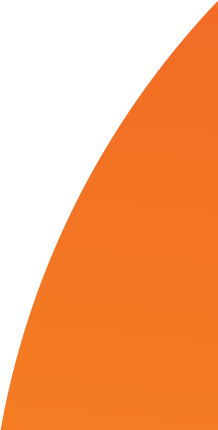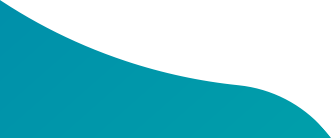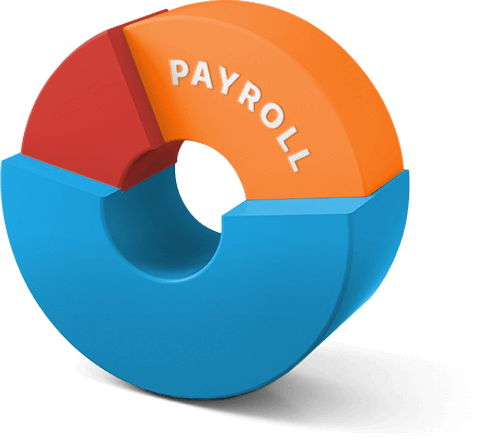 INSOURCE Your Payroll to a 5-Star Rated All-In-One Vendor
Processing paychecks, W-2s, and payroll taxes while keeping IRS compliant can be overwhelming. Outsourcing to individual vendors often multiplies this confusion. Instead, automate your company's payroll and other business administrative tasks like HR and employee benefits under one roof with Connect & Simplify.
With Connect & Simplify, there are NO call centers and NO multiple vendors. Only a payroll paycheck company with award-winning business administration software and 5-star rated subject matter experts ready to help your business handle employee payroll.
Get started with a FREE quote.
Have a question? Contact us instead.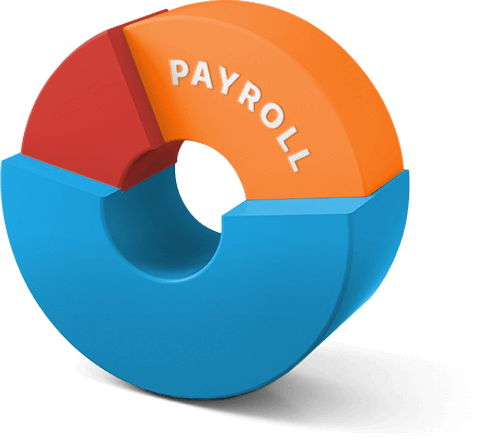 Why Outsource Your Company's Payroll to Connect & Simplify?
Outsourcing company payroll to Connect & Simplify, an all-in-one vendor, can streamline your payroll process and save your business time and money. Each of our clients has access to their own experienced team of subject matter experts who dedicate time to know and support your business. With all of your payroll and administrative needs in one place, you can reduce the risk of errors and improve efficiency.
Instead of overloading your internal team with payroll duties, INSOURCE our 48 years of payroll, HR, and HCM management experience to enact a custom solution for your business. See our full guide to switching payroll providers.
The Connect & Simplify Advantage
Save time and money better spent growing your business
Stay compliant with all local and federal regulations
Keep your financing and reputation intact
NO call centers—you work with our knowledgeable team who knows your business
Industry-leading payroll and HR software powered by Kronos
Payroll, HR, employee benefits, HCM, time and attendance management, and more under one single sign-on, cloud-based solution
Top-Rated Payroll Service for Small Businesses
As a small business owner, outsourcing to a professional payroll processing service is an effective solution. Having a dedicated payroll vendor saves you time in handling employee paychecks and reduces the chance of costly errors. With a reliable payroll service managing your critical business administrative tasks, you can focus on expanding your operations, acquiring new customers, and enhancing your products and services.
Full Payroll Capabilities
Payroll processing service with paychecks done faster, more efficiently, and error-free guaranteed.
Employee and manager functions accessible online from any device through the cloud.
Expense management capabilities with customizable reporting.
Access to local and experienced subject matter experts assigned to your business.
Payroll integration with HR, employee benefits, HCM, time and attendance, and more through a single system.
Efficient Small Business Payroll Software
Connect & Simplify's small business payroll software makes payroll management easy. Our software helps prevent payroll errors, pay your employees on time, and manage other complex functions including payroll tax filings and reporting. And you'll have access to features like transparent billing, in-office and on-the-go access via an intuitive mobile interface, and seamless integrations with HR, employee benefits, and human capital management that can aid in growing your business.
Scalable Payroll Software Solution for Midsized Businesses
Connect & Simplify is a full-service vendor with payroll software for mid-sized businesses with 100-500 employees. As your business grows, so does the complexity of your payroll needs. Connect & Simplify's advanced software is designed with built-in scalability to handle the intricacies of mid-sized businesses, including handling payroll complexities, managing employee benefits packages, and offering integration with HR and HCM functions. With Connect & Simplify, you'll have access to the business administration services you need combined with dedicated support from 5-star rated subject matter experts.
Questions about our products or services?
We'd love to hear from you!
People are what make your business or organization special. Get expert accounting and payroll help so you can spend more time on what really matters.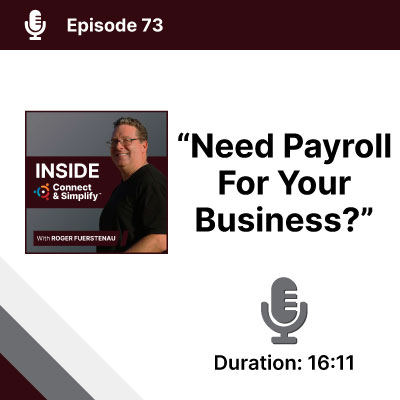 Need Payroll For Your Business?
Transcript:
How Your Wisconsin Business Can Benefit From a Payroll Paycheck Service
This podcast was recorded at Connect & Simplify HQ in Brookfield, Wisconsin. We help hundreds of businesses (state-wide) with their payroll paycheck service needs. For many businesses in the 50-250 employee range, Connect & Simplify is a profitable or more effective alternative to full-time employees dedicating all or some of their time to managing the chaotic and complex problems of payroll services. Contact us for a FREE consultation.
Wisconsin Benefits Company Explains An Effective Payroll Service
Depending on your needs, payroll can be a fully or partially outsourced service. Payroll service providers offer assistance with automatically processing payroll calculations, filing deadlines, and dealing with deposits and withdrawals. We've seen many Wisconsin businesses struggle with payroll errors, maintaining compliance and even keeping their employees happy. When you outsource your payroll service, you don't have to worry about tax compliance or paying your employees on time. Your payroll service provider like a Connect & Simplify will handle all of that for you.
Listen to Roger Fuerstenau and Kathy Tunney, Vice President of The Benefit Companies, Inc., discuss payroll. Are your employee paychecks done in-house? Is your payroll done by your accountant? Or are you unhappy with your current payroll provider? What about payroll taxes? Tune in to hear when it's time to turn your payroll over to our payroll experts. The subject matter experts at Connect & Simplify are ready to help your business grow.
Outline:
How companies begin handling payroll support.
Learning when it's the right time to outsource payroll for your business.
Dealing with state-specific and local taxes in employee paycheck calculations.
Why Wisconsin companies decide to outsource their payroll to a service.
How taxes and compliance can get complicated even for small businesses.
Why having your accountant do your payroll and paychecks isn't the best solution.
The frustrations of working with a major national payroll provider.
Why working with a local payroll processor in Wisconsin is the best solution.
Frequently Asked Questions
The average cost of payroll services is about $5 per employee per payroll. This includes:
Basic payroll (includes direct deposit)
Single-state tax filing and payment
Payroll frequency twice per month
Fee Chart
10 EEs - $50
20 EEs - $100
50 EEs - $250
100 EEs and above - volume discounts may be available
Payroll costs are calculated based on:
Per employees paid per payroll
Number of taxable states
Garnishment(s)
Delivery
Year-end W2s
Sometimes a base payroll processing fee