Paychex Vs QuickBooks Payroll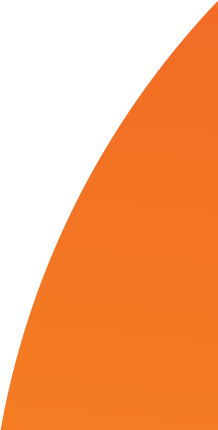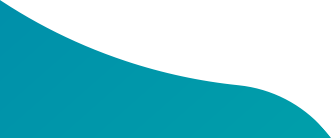 Which Payroll Service is Best for Your Small Business?
Choosing the right payroll solution for your small business can have a significant impact on your business's efficiency and success. Paychex and QuickBooks Payroll are two prominent names in the payroll industry, both offering platforms dedicated to serving smaller businesses. But are either the best option for your company? See the detailed breakdown below on each service's features, pricing, user experience, and integration capabilities to help determine the right fit.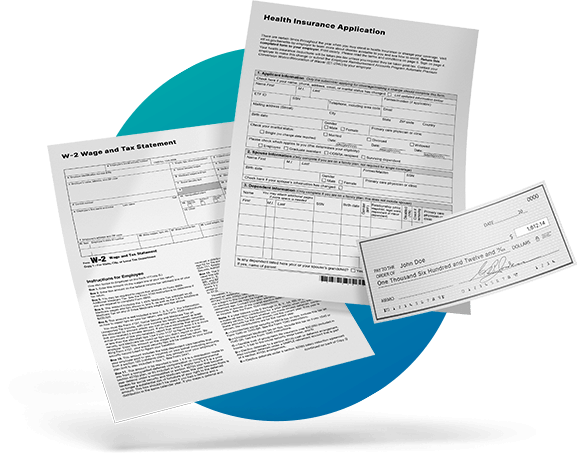 Paychex Overview
As a prominent player in the payroll services industry, Paychex provides businesses with robust payroll solutions. Their range of services for small businesses is available through Paychex Flex, a platform featuring payroll processing, tax compliance, and HR management functions. Paychex Flex enables users to automate payroll calculations, handle employee data, and generate precise paychecks. Users can add supplementary services like time and attendance tracking, employee benefits administration, and retirement plan management.
Key Features
Payroll processing
Tax compliance and reporting
HR management
Time and attendance tracking
Employee benefits administration
Retirement plan management
Employee self-service portal
Direct deposit and paperless pay options
Mobile payroll access
Customized reporting and analytics
Compliance support
Dedicated customer support
Scalable solutions for businesses
Integration with account and HR software system
Paychex Customer Support
Paychex offers customer support and service through a claimed dedicated team of knowledgeable experts to assist businesses with their inquiries and issues. Users receive support via phone, online, or email. The support team is available to guide users through the platform, troubleshoot technical problems, and provide clarification on intricate payroll topics. However, Paychex has not earned high remarks for their customer service, as reflected in the company's rating on platforms like Trust Pilot.
Paychex Pricing
Paychex Flex comes with a choice of 3 different pricing tiers:
Essentials:

$39 per month plus $5 per employee
Select:

Custom pricing based on company needs
Pro:

Custom pricing based on company needs
Paychex Pros & Cons
| Pros | Cons |
| --- | --- |
| Robust tax compliance and reporting capabilities | Limited customization options for certain features |
| Extensive HR and employee management solutions | Some users may find the user interface slightly complex |
| Time and attendance tracking functionalities | Additional fees for certain add-on services |
| Flexible employee benefits administration | Inconsistent customer support |
| Retirement plan management options | Some users report occasional technical glitches |
| Compliance support and regulatory updates | Customers report frequent random errors |
| Integration with accounting and HR systems | Some integration requires added work |
QuickBooks Payroll Overview
QuickBooks Payroll is a comprehensive payroll management solution offered by Intuit, a well-known provider of accounting software. Designed for small and medium-sized businesses, QuickBooks Payroll claims to streamline and automate payroll processes like processing payroll, calculating taxes, generating paychecks, and handling payroll taxes directly within the QuickBooks accounting software. The platform offers features like accurate tax calculations, automatic payroll tax form generation, and integration with other QuickBooks modules for seamless financial management.
Key Features
Payroll processing
Automatic tax calculation
Payroll tax form preparation
Direct deposit
Employee self-service options
Automatic payroll tax filing
Integration with QuickBooks Accounting
Time tracking integration
Employee benefits administration functions
Reporting and analytics capabilities
Mobile access
Compliance updates insight
QuickBooks Payroll Customer Support
QuickBooks Payroll offers customer support to assist businesses with any questions or concerns, including navigating the software, resolving technical issues, or seeking guidance on complex payroll matters. Their dedicated customer support team is available through multiple channels, including phone, email, and online chat. Customer support is also available through a knowledge base, FAQs, and community forums where users are given resources and can connect with others online. Although the avenues to receive support from Quickbooks are more than leading competitors, Intuit's poor customer reviews via Trust Pilot indicate the service is not equipped to handle the expanding needs of many small business owners as intended.
QuickBooks Pricing
QuickBooks Payroll is offered in 3 different subscription tiers:
Core: costs $45 per month and an additional $4 per employee per month. Adds unlimited payroll runs, automatic tax filing, payroll reports, and more.
Premium: costs $75 per month and an additional $8 per employee per month. Adds workers' comp administration, same-day direct deposit, HR support center, and more.
Elite: costs $125 per month and an additional $10 per employee per month. Adds 24/7 product support, tax penalty protection, personal HR advisor, and more.
QuickBooks Payroll Pros & Cons
| Pros | Cons |
| --- | --- |
| Automates payroll processing | Higher costs of top features may be a dealbreaker to businesses on a tight budget |
| Support forum with FAQs and knowledge base | No webinars or 24/7 live representatives on core or premium plans |
| Offers various payroll functions including direct deposit and paper checks | Time tracking & PTO tracking premium feature only |
| Provides tax calculation and filing services with an understanding of compliance | Personal HR advisor only offered with Elite Plan |
| Integration available with QuickBooks accounting software | Limited customization options for certain payroll features |
| Can generate comprehensive payroll reports | Customers report occasional server connection issues |
| Includes employee self-service features | Lengthy support wait times |
Paychex vs Quickbooks Payroll - Which is Better?
The answer may shock you—neither! While Paychex Flex and QuickBooks Payroll offer solutions for small businesses, neither provide the full integration and timely, personalized support required to best serve your small business. Enter Connect & Simplify.
Connect & Simplify, offered by The Benefit Companies, presents small businesses with a comprehensive HCM software solution that seamlessly integrates payroll, human resources, employee benefits, time and attendance, workers comp, and additional functionalities through a unified vendor platform. By adopting this solution, you can significantly cut wasted costs and enhance service quality to your employees, all while saving valuable time that would otherwise be spent managing the complexities of multiple vendors. Plus through our 5-star rated team of subject matter experts who take the time to understand your unique business needs and provide personalized 1-on-1 support, you'll receive the assistance you need when you need it.
See the full Connect & Simplify vs Paychex comparison.
Full Connect & Simplify Features
Employee self-service portal
Full integration of payroll, HR, and HCM functions
Mobile access for employees and managers
Customized reporting and analytics
Dedicated customer support
Scalable solutions for businesses
Direct deposit and paperless pay options
Compliance support including Secure Act 2.0
Talent management and recruitment solutions
Tax compliance and filing
Have a question? Contact us instead.