Wisconsin Human Resource Consulting Service
What are HR shared services?
HR shared services are a way to organize a company's HR administrative tasks into a centralized system. Included in HR shared services are often critical business functions like recruiting, talent management, payroll, benefit plan design, and overall human capital management. Connect & Simplify wants to help simplify your human resource responsibilities so you can focus more on growing your business.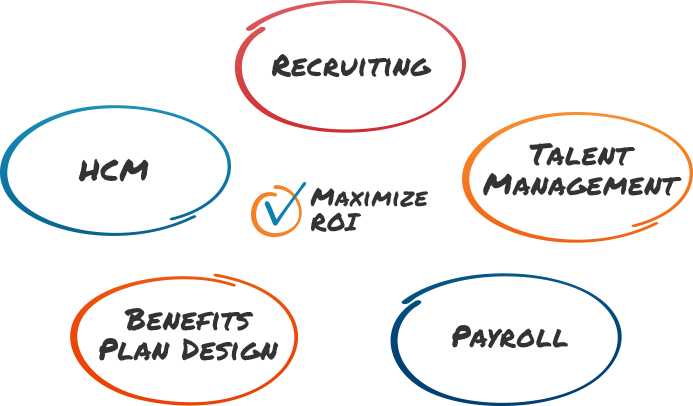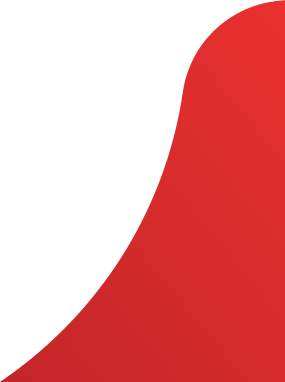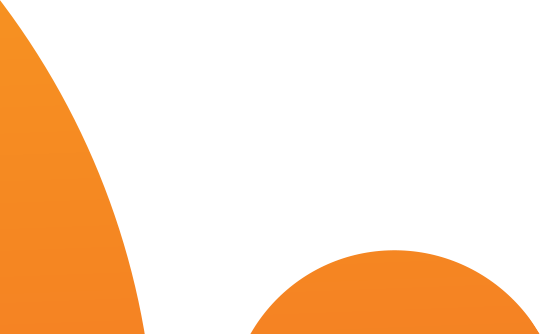 Never Manage HR On Your Own Again
Staying up to date with every component of your growing company's human resources is stressful. Understanding employment laws and making sure your business remains HR compliant is job by itself. Instead, let a team of Wisconsin subject matter experts simplify the way you do HR. Connect & Simplify's BenHR™ service team focuses on the interests and goals of your business for streamlining human resources tasks. Our software delivers confidential advice, research, and training to a variety of human resource areas including:
Hiring assessments and background screenings
HR strategy development and coaching
Policy and procedure consulting
HR staffing support
Training
Succession planning and promotion
Performance evaluation and management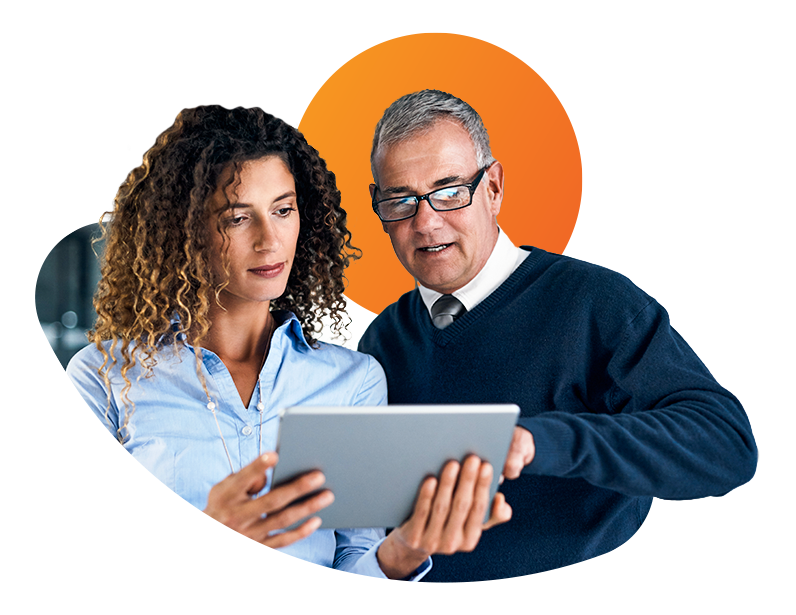 Training for Future Success
Training your employees is an important process in your organization. It is critical for employers to facilitate employee talent development while working to grow their business. We provide tools that will help you train in-house in areas such as human resource compliance, leadership, and management.
The HR subject matter experts at Connect & Simplify will customize your training programs. We listen to what goal your business is aiming for and create a program specifically for your employees. Training can be done on-site or by webinar.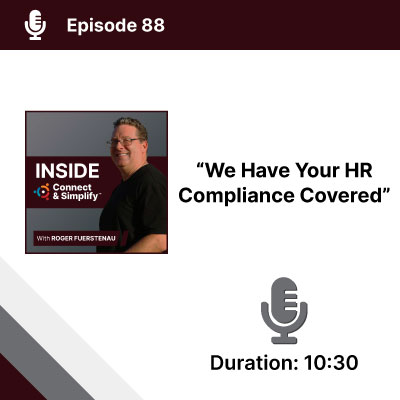 We Have Your HR Compliance Covered
Transcript:
How Your Wisconsin Business Can Offload Compliance Issues With An HR Management Company
This podcast was recorded at Connect & Simplify™ HQ in Brookfield, Wisconsin. We manage the HR responsibilities of hundreds of state-wide businesses, including compliance. For many businesses in the 50-250 employee range, Connect & Simplify™ is a profitable or more effective alternative to full-time employees dedicating all or some of their time to managing the chaotic and complex problems of HR including compliance. Contact us for a FREE consultation.
Wisconsin Human Resource Management Company Explains HR Compliance
Handling the HR responsibilities in your Wisconsin business can be stressful. Recruiting, payroll, benefits, talent management, compliance, onboarding, disciplinary action, leave, workers comp, working from home—there's a lot that can keep you up at night. We can help! Our BenHR™ team can offload your company's HR responsibilities through directly accessible subject matter experts. We often find many Wisconsin small businesses spend too much time worrying about managing HR (including compliance). Instead, offloading these responsibilities to a dedicated HR management team is often best, helping you get back to spending more time on growing your business.
This week Roger Fuerstenau is joined by Subject Matter Expert Kim Drezdzon to discuss human resources, and in particular, HR compliance and how our BenHR™ team helps our clients. Whether you need a full HR team or just a project or two, BenHR™ can help solve your human resources pain points. Regulations and laws? Our team can help you stay compliant with ever-changing employment laws. We've got your HR compliance covered.
Outline:
Which tasks your HR typically has to take care of (hint: there's a lot).
What pain points with HR Wisconsin businesses could be experiencing.
Why clients utilize BenHR™ with Connect & Simplify for managing their HR responsibilities.
How business owners can seek help with HR processes (including compliance) ala carte or through full-time support.
How BenHR™ can help you stay compliant with the ADA.
How far BenHR™ helps clients with HR management, including in Wisconsin and nationwide.
How BenHR™ with Connect & Simplify keeps small businesses compliant with employment law.
How you as a business owner can use BenHR™ to offload your human resource responsibilities (including compliance) and greater focus on growing your business.